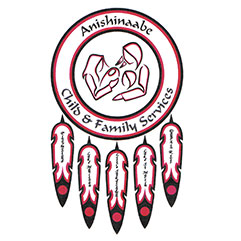 Position: Foster Care Worker 
Agency: Anishinaabe Child & Family Services
Conditions: Full-time permanent
Location: Little Saskatchewan Sub-office 
Closing Date: July 22, 2019 @ 12:00 pm
The Anishinaabe Child & Family Service Agency (ACFS) delivers mandated services and programs in a manner which will maintain and strengthen the individual, the family and the First Nations community with the context of aboriginal values and customs. The goal of our work is to protect our children, promote family wellness, and strengthen our community.
---
---
Anishinaabe Child & Family Services is seeking one (1) Foster Care Worker on a full-time permanent position to work out of the Head Office in Fairford, Mb.
Specific Duties
In accordance with Provincial Legislation, Standards and Procedures:
Ensures all Agency foster homes in the five (5) First Nations communities and surrounding area are licensed.
Conducts home assessments and makes recommendations regarding their suitability for licensing.
Assists staff in matching children needing placement with available foster parents who can address the children's needs.
Recruits potential foster homes through individual contact or information sessions.
Conducts reviews of approved foster homes on a yearly basis.
Provides on-going support and consultation to foster parents, adoptive parents and potential caregivers.
Assist Agency staff in reviewing complaints from foster parents or pertaining to foster parents.
Maintains master files on all potential, approved and rejected foster homes consistent with Provincial guidelines.
Maintains a central record of all Agency Placement Resources.
Provides statistical information on the foster homes as required by the Agency and the Province.
Networks with other agencies on the licensing and maintaining of foster homes outside this Agency's jurisdiction.
Qualifications / Requirements
Bachelor of Social Work with three (3) years related experience or a related Certificate and five years related experience.
Knowledge of Placement resources and supports.
Must possess excellent written and interpersonal communication skills.
Must possess excellent assessment skills.
Strong working knowledge of the related Provincial legislation, policies and procedures.
Ability to coordinate and offer various resource training programs.
A thorough working knowledge of the Provincial Child Welfare legislation.
Must be computer literate.
Must have a valid driver's license and vehicle.
Candidates will be subject to a Criminal Record Check and Abuse Registry Check.
How To Apply
We thank all who apply, however, only those selected for interviews will be contacted.
---
PLEASE SUBMIT RESUME WITH COVER LETTER AND 3 REFERENCES TO:
---