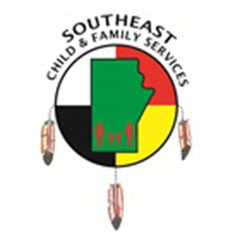 Position: In-House Therapist
Agency: Southeast Child & Family Services
Competition No.: 2019-43
Classification: D.O.Q
Conditions: Full-time, Permanent
Department: Southeast Child & Family Services 
Location: 4th Floor - 360 Broadway 
Closing Date: 4:00 pm on July 5, 2019
Southeast Child & Family Services (SECFS) provides a full range of services under the CFS Act, CFS Authorities Act and the Adoptions Act, with the primary responsibility to provide culturally appropriate services to both on and off reserve families and children who have a legal and cultural-affiliation with the First Nation communities served by SECFS.
---
---
Key Accountabilities
SECFS is seeking to hire an In-House Therapist to provide counselling and therapy services to assigned Agency children in care and, protection case family adults or children.
The In-House Therapist will counsel and work with children in care or with family case members to deal with personal and emotional issues; assist with developing healthy coping skills; actively listen and help the client to develop strategies to improve their lives; and, make referrals to specialized resources as required. The incumbent must be familiar with mainstream and traditional counselling practices. Therapist may be required to travel to the First Nations for assigned on-reserve cases.
Works as part of the SECFS Direct Services Delivery Team
Provides individual and/or family counselling and support services as assigned
May organize and/or deliver workshops/seminars as determined by need
Provides emotional support and advocates for clients which includes completing referrals to specialized support services
Maintains a minimum caseload
Forwards all allegations and/or evidence that children are being abused or exploited to the appropriate Director of Services
Completes the necessary administrative duties to meet organizational requirements including providing regular reports to the client's DSW
Ensures that professional development/ethics are being maintained
Reviews Agency's case plan for CIC regarding therapy and assists the DSW to meet these goals
Other duties as assigned in the context of a flexible work schedule as required by the Agency
Qualifications & Position Requirements
MSW preferred (Degrees in Psychology or a related field will be considered)
Experience working with First Nations children and families
Experience counselling others (related experience and training will be considered)
Understands historical trauma, attachment, addictions, child abuse and child neglect issues
Working knowledge of The Child and Family Services Act, The Authorities Act and The Adoption Act
Must have excellent interpersonal skills as well as exemplary written and verbal communication skills
Demonstrated experience working both independently and within a team setting
Demonstrated ability to work in a fast-paced ever-changing environment
Self-motivated, empathic and positive attitude
Proficient computer skills
Valid driver's license, reliable vehicle as well as a willingness and ability to travel to designated First Nation Communities
Excellent working knowledge and appreciation of Southeast members, communities, and their traditions and cultures
Must demonstrate a stable lifestyle
How To Apply
We thank all who apply, however, only those selected for interviews will be contacted.
---
SUBMIT BY EMAIL OR FAX
Forward your resume (with 3 references) and cover letter stating clearly how you meet the qualifications stated in this job posting. Please cite the competition number and position in the subject line when submitting by email or fax. Preference will be given to Southeast Community Members and Aboriginal (First Nations, Métis or Inuit) candidates meeting the position requirements

Email: hr@secfs.org
Fax: (204) 594-0499
---