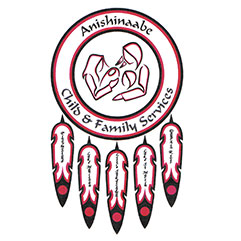 Position: Information Technology (IT) Support-Outreach Office 
Agency: Anishinaabe Child & Family Services
Conditions: Full-time permanent
Location: Winnipeg-Outreach office 
Closing Date: January 22, 2020 @ 12:00 pm
The Anishinaabe Child & Family Service Agency (ACFS) delivers mandated services and programs in a manner which will maintain and strengthen the individual, the family and the First Nations community with the context of aboriginal values and customs. The goal of our work is to protect our children, promote family wellness, and strengthen our community.
---
---
Anishinaabe Child & Family is seeking one (1) Information Technology (IT) Support to maintain and manage all networks and data systems within the agency on a full-time permanent position to work out of the Outreach Office at Unit 66 – 1313 Border Street, Winnipeg, Mb.
General Responsibilities
Under the direct supervision of the Executive Director, the IT Support will maintain and monitor all networks, hardware, software, and connectivity systems.  The IT Support will also analyze and resolve user hardware/software computer problems in a timely and accurate manner.
Qualifications
College diploma, university degree in the field of computer science and/or 5 years equivalent work.

Excellent interpersonal/communication skills with the ability to present ideas in a user-friendly manner.

Experience with a Virtual server environment, and excellent technical knowledge of network and desktop hardware, and hands-on hardware troubleshooting experience.

Knowledge of Microsoft Office software, Installation, troubleshooting, PC hardware, Microsoft applications (Windows, Office, Remote desktop services).

Knowledge of firewalls, Microsoft, Databases server Installation and management.
Key Responsibilities
Ensure efficient operation of IT network utilized by Agency.  Manage all servers and their associated operating systems/software.

Manage security solutions including firewall, anti-virus, and intrusion detection systems.

Perform system backups and recovery, as well as server security audits.




Recommend, schedule, and perform network improvements, upgrades and repairs.

Ensure network connectivity of all workstations. 

Prepare, maintain, uphold procedures for logging, reporting, and statistically monitoring of network workstation operations.

Ability to travel to First Nations Communities served by ACFS.

Must have access to reliable vehicle, and valid driver's license.

Ability to work as a team member.

Self-motivated and can work with minimal supervision.

Knowledge and understanding of First Nations traditions and values.

Ability to speak an Aboriginal language will be considered an asset.

Applicant will be subject to Child Abuse Registry, Police Records Check and Agency Prior contact check.
How To Apply
We thank all who apply, however, only those selected for interviews will be contacted.
---
PLEASE SUBMIT RESUME WITH COVER LETTER AND 3 REFERENCES TO:
---