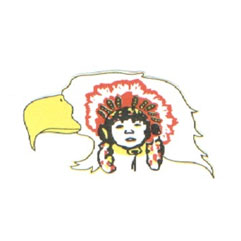 Position: Supervisor 
Agency: Intertribal Child & Family Services
Conditions: Full Time  
Location: Main Office – Koostatak, MB
Closing Date: Open until filled 
---
---
Intertribal Child & Family Services is seeking one full-time permanent Family Service Worker to work out of the Fisher River Main Office.
Criteria:
Master of Social Work preferred
Must have a Bachelor of Social Work degree with three years' experience in supervisory capacity
Must have working knowledge of the Child & Family Services Act, the Authorities Act, the Adoption Act, and related Regulations and Standards
Must know current changes to the Child and Family Services system
Must have excellent management, verbal, written, and organizational skills
Must be proficient in CFSIS (Child & Family Services Information System)
Must have valid driver's license and reliable vehicle as travel is required and must continue to possess as condition of employment
Specific Job Duties:
Ensure the FSW (Family Service Worker), has a case plan including goals of service, time frames and review date is documented and on file for all new and existing cases.
Provide guidance and direction on all cases, complete case management forms and place in case management binder.
Ensure special rate assessments and requests from FSWs are completed appropriately and submitted on a timely basis to the Special Rate Committee.
Assist FSWs with resolving program and/or family conflict. Ensure the FSW has developed a suitable plan with the family that has addressed the conflicts/issues.
Attend case conference meetings and court proceedings with FSWs and other agency staff as required and/or requested.
Ensure FSWs adhere to Provincial standard of monthly CIC face to face contacts and required forms are completed and entered on CFSIS in a timely basis.
Ensure quarterly (90) day reviews are completed and placed on files.
Maintain and update monthly case lists, CFSIS and hard copies as required.
Oversee the day to day operation of the protection and prevention unit including the supervision and discipline of all FSWs that may be assigned within the team.
Review and recommend approval for family support plans, voluntary placement agreements, homemakers and daycare arrangements within two weeks of receiving documentation.
Review, approve and/or deny request for leave, travel claims, time sheets for FSWs
Ensure all services provided are in compliance with Provincial standards, regulations and the Child and Family Services Act of Manitoba for Fisher River and Kinonjeoshtegon
Travelling may be required to complete job duties
Other duties as assigned by Supervisor/Management  
How To Apply
We thank all who apply, however, only those selected for interviews will be contacted.
---
Complete application consists of a cover letter, resume, three (3) references from the most current supervisors, current criminal record check, Child Abuse Registry check, and Prior contact check.
---