Position: Child & Family Services Case Aide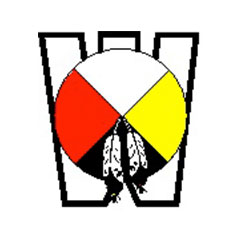 Agency: West Region CFS
Position Type: Full-Time
Locations:  Waywayseecappo First Nation
Salary Range: Commensurate with experience and training and according to Provincial pay scale.
Application Deadline: October 22, 2019


WRCFS is a mandated First Nations Child and Family Services Agency responsible to provide a full range of services, including statutory services, voluntary services and prevention services to the children and families of its nine First Nations, residing on and off reserve. The purpose of the programs of WRCFS is to sustain, support, and enhance family and community life. The agency's mission is to work with our First Nations people to protect Aboriginal children, in keeping with our core values.
---
---
General Duties:
Providing prevention/intervention assistance for the CFS case specific and PRS program areas
Provision of frontline voluntary child and family services, including intake and referral
Planning, developing and implementation of community based prevention programs as related to child and family service needs of the community
Assist in the delivery of statutory services as required
Assist in the delivery of treatment support programs
To work with the community based team in developing and promoting programs supports as required.
Arranging and supervising family visits in conjunction with CFS workers
Providing transportation for clients
Qualifications
Minimum Grade 12 high school education or an acceptable equivalent combination of education and training.
Must have working knowledge of the CFS Act
Must have a commitment to First Nations child and family services and community based planning
Knowledge of and appreciation for First Nations culture and aspirations are essential
Must be able to communicate effectively, orally and in writing
Must have the ability to make decisions and work effectively with others in a team process
Ability to speak the Ojibway language would be a definite asset.
Must have computer training and/or knowledge of Microsoft Office
All applicants must be willing to submit to a Criminal Record check that includes a Vulnerable Sector Search, Child Abuse Registry check, Prior Contact check & Driver's Abstract prior to commencement of employment.
Travel is required
A valid driver's license and access to means of reliable transportation for work is a condition of employment.
We thank all who apply, however, only those selected for interviews will be contacted.
---
SUBMIT RESUME AND COVER LETTER BY FAX
ATTN: Ina Tanner
Fax: (204) 636-6158
---