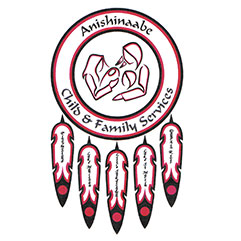 Position: Foster Care Resource Administrative Support
Agency: Anishinaabe Child & Family Services
Conditions: Full-time permanent
Location: Winnipeg-Outreach Office 
Closing Date: October 1, 2019 @ 12:00 pm
The Anishinaabe Child & Family Service Agency (ACFS) delivers mandated services and programs in a manner which will maintain and strengthen the individual, the family and the First Nations community with the context of aboriginal values and customs. The goal of our work is to protect our children, promote family wellness, and strengthen our community.
---
---
Anishinaabe Child & Family is seeking one (1) Foster Care Resource Administrative Support Worker on a full-time permanent position to work out of the Outreach Office at Unit 66 – 1313 Border Street, Winnipeg, Mb.
GENERAL DUTIES:

The Foster Care Administrative Support will function as an effective team member and contribute to the administrative operations to the Foster Care Team at the Winnipeg Outreach Office.
Specific Duties
Provides Admin Support to Outreach Foster Care Staff.
Create and maintain Foster Care Files utilizing CFSIS.
Create and maintain Agency Foster Care case list.
Create and maintain Agency Foster Care packages.
Provides coverage and assistance to Outreach Admin Team.
Maintain Filing for Outreach Foster Care Team.
Maintains and gathers statistical data/information for Foster Care Team.
Records minutes for meetings as required.
Creates and maintains Agency Forms for Foster Care Team.Managing and inputting data on Child & Family Services Information System (CFSIS).
Qualifications / Requirements
Administrative Certificate or Diploma from a recognized educational institute.
Excellent organizational and communication skills.
Ability to function as an effective team member.
Ability to work in a fast-paced environment.
Good typing skills and must be computer literate (Microsoft Word, Excel and knowledgeable of CFSIS would be a definite asset).
Minimum 2 years office or clerical experience.
Knowledge of First Nations traditions, values and beliefs.
Ability to speak Ojibway would be an asset.Minimum of two (2) years experience in Administration.
How To Apply
We thank all who apply, however, only those selected for interviews will be contacted.
---
PLEASE SUBMIT RESUME WITH COVER LETTER AND 3 REFERENCES TO:
---