Position: 4 Family Enhancement Workers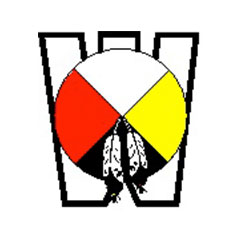 Agency: West Region CFS
Position Type: Full-Time
Locations:  1-ROLLING RIVER-based out of Rolling River - 1-O-CHI-CHAK-KO-SIPI-based out of O-Chi-Chak-Ko-Sipi - 1 SKOWNAN-based out of Skownan - 1-WAYWAYSEECAPPO/GAMBLER-based out of Waywayseecappo
Salary Range: Commensurate with experience and training and according to Provincial pay scale.
Application Deadline: October 3, 2019


WRCFS is a mandated First Nations Child and Family Services Agency responsible to provide a full range of services, including statutory services, voluntary services and prevention services to the children and families of its nine First Nations, residing on and off reserve. The purpose of the programs of WRCFS is to sustain, support, and enhance family and community life. The agency's mission is to work with our First Nations people to protect Aboriginal children, in keeping with our core values.
---
---
General Duties:
Planning, developing and implementation community based prevention and family enhancement programs as related to child and family service needs of the community
Facilitating groups (days, evenings, and weekends depending on need) and establishing a close working relationship with other related services, networking with all community resources and programs.
Qualifications
BUniversity Degree with at least two years directly related experience in Program Development and delivery, preferably in First Nations Child and Family Services. An equivalent combination of training
and experience may be considered.
Must have a commitment to First Nations child and family services, community based planning and service delivery.
Must have demonstrated knowledge of and appreciation for First Nations culture and aspirations
The ability to speak Ojibway will be considered an asset.
Must have demonstrated ability to work as part of a team.
Good administrative, organizational, verbal and written communication skills
Must have computer training and/or knowledge of Microsoft Office
The successful applicant must provide WRCFS with a current Criminal Record check that includes a Vulnerable Sector Search, Child Abuse Registry check, Prior Contact check and Driver's Abstract prior to
the commencement of employment
Travel is required
A valid driver's license and access to means of reliable transportation for work is a condition of employment
How To Apply
We thank all who apply, however, only those selected for interviews will be contacted.
---
SUBMIT RESUME AND COVER LETTER BY FAX
ATTN: Sarah Shannacappo 
Fax: (204) 636-6158
---