Position: Accounts Payable Clerk - Maintenance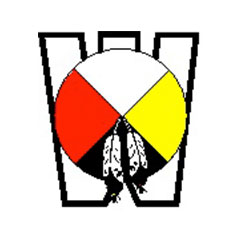 Agency: West Region CFS
Position Type: Full-Time
Location: Rolling River First Nation
Salary Range: Commensurate with experience and training and according to Provincial pay scale.
Application Deadline: July 29, 2019


WRCFS is a mandated First Nations Child and Family Services Agency responsible to provide a full range of services, including statutory services, voluntary services and prevention services to the children and families of its nine First Nations, residing on and off reserve. The purpose of the programs of WRCFS is to sustain, support, and enhance family and community life. The agency's mission is to work with our First Nations people to protect Aboriginal children, in keeping with our core values.
---
---
General Duties:
Verifying, coding, processing accounts payable business vendor invoices for child in care maintenance expenses
Maintaining and reconciling subsidiary accounts receivable ledgers and ensuring payments are collected
Maintaining filing system
Performing housekeeping duties in Accpac Accounts Payable Module
Assisting the finance department in other duties and provides backup/coverage as required.
Qualifications
Minimum of a two year accounting course through a recognized institution and/or two years accounting related experience.
Training and/or knowledge and practical experience in the application of generally accepted accounting principles.
Understanding and belief in good principles of management and accounting practice
Knowledge and experience in computerized accounting (Accpac)
Advanced knowledge and experience with Microsoft computer programs including Word, Excel, Outlook
Integrity and direct open manner in dealing with major issues
Good administration and organizational skills
Must be able to work independently
Knowledge of and appreciation for Ojibway culture and aspirations is essential.
Must have demonstrated ability to work as part of a team
Must be bondable
How To Apply
We thank all who apply, however, only those selected for interviews will be contacted.
---
SUBMIT RESUME AND COVER LETTER BY FAX
ATTN: Rena Ironstand 
Fax: (204) 636-6158
---