Position: Court Administrative Support Clerk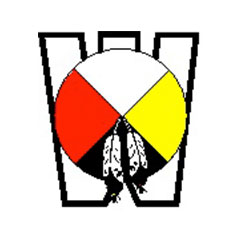 Agency: West Region CFS
Position Type: Full-Time
Location: Winnipeg Sub Office 
Salary Range: Commensurate with experience and training and according to Provincial pay scale.
Application Deadline: June 24, 2019


WRCFS is a mandated First Nations Child and Family Services Agency responsible to provide a full range of services, including statutory services, voluntary services and prevention services to the children and families of its nine First Nations, residing on and off reserve. The purpose of the programs of WRCFS is to sustain, support, and enhance family and community life. The agency's mission is to work with our First Nations people to protect Aboriginal children, in keeping with our core values.
---
---
General Duties:
Reporting to the Administration Manager, the individual will be responsible for providing general administrative support and court clerk duties at the WRCFS office located in the Winnipeg.
Duties include, but are not limited to, the following; preparing court documents, maintaining files, database entry, collection of statistics, typing, photocopying, and reception relief.
Qualifications
Minimum Grade 12, with training/experience in office administration
Must have computer training and/or knowledge of Microsoft Word and Excel
Demonstrated ability to communicate effectively, both orally and in writing, and to deal effectively with people
Must have accurate typing speed of a minimum of 40 wpm
Knowledge of and appreciation for Ojibway culture and aspirations are essential
Excellent administrative and organizational skills
Must be able to work as part of a team and be a team player in a fast paced environment
Must be able to work independently
How To Apply
We thank all who apply, however, only those selected for interviews will be contacted.
---
SUBMIT RESUME AND COVER LETTER BY FAX
ATTN: Verna McIvor
Fax: (204) 985-4079
---