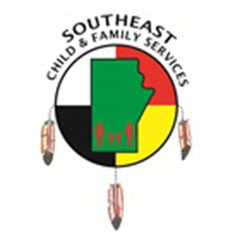 Position: Family Enhancement Worker 
Agency: Southeast Child & Family Services
Competition No.: 2019-40
Classification: SP4 – Qualified candidates salary range: $53,604.18 - $74,340.63 
Conditions: Full-time, Permanent 
Department: Poplar River Community Unit 
Location: Poplar River First Nation 
Closing Date: 4:00 pm on June 30, 2019
Southeast Child & Family Services (SECFS) provides a full range of services under the CFS Act, CFS Authorities Act and the Adoptions Act, with the primary responsibility to
provide culturally appropriate services to both on and off reserve families and children who have a legal and cultural-affiliation with the First Nation communities served by SECFS.
---
---
Duties & Responsibilities
The Family Enhancement Community Worker provides supportive services to community families who are struggling with challenges that, if left unaddressed, would likely result in children being at greater risk in the future. The primary intent is to provide an early alternative to a more intrusive and potentially adversarial child protection response.
The Intake aspect of the position entails the following: Act as first point of professional contact for the Agency with potential clients and collaterals.
Investigates whether a child is in need of protection; takes emergency action where indicated to protect a child; initiates tentative safety plans for cases requiring immediate action; refers child/family/collateral to Unit for appropriate service (i.e. foster care); assists co-workers with emergency situations requiring back up services; and carries out appropriate child/family plans until worker has returned.
Qualifications
Essential Criteria
Post-secondary degree in Social Sciences (BSW preferred). Other acceptable combinations of education and related experience may be considered
2 years of Child Welfare experience in front line case management dealing with children and families
Knowledge of The Child and Family Services Act, The Authorities Act and The Adoption Act
Demonstrated awareness of aboriginal child welfare practices; and a working knowledge of First Nations history, colonization
Knowledge of substance abuse, family violence, child abuse/neglect and community resources
Exceptional interpersonal skills with the ability to work within a team environment and independently
Ability to organize, prioritize and work effectively to meet tight deadlines
Ability to deal with grief and loss issues
Ability to de-escalate conflict and provide resolution
Excellent verbal and written communication skills and the ability to pay attention to detail when preparing documents and comprehensive reports
Proficient with computer programs such as Microsoft Word, Excel and Outlook
Knowledge of Child and Family Services Information System (CFSIS) and Intake Module (IM) would be an asset
Conditions of Employment
A valid driver's license is required.
Candidate must also be willing to travel to and work with the designated First Nation Community for the position;
Satisfactory Criminal Records Check, Child Abuse, Adult Abuse Registry checks is a requirement of all SECFS employment positions.
How To Apply
We thank all who apply, however, only those selected for interviews will be contacted.
---
SUBMIT BY EMAIL OR FAX
Forward your resume (with 3 references) and cover letter stating clearly how you meet the qualifications stated in this job posting. Please cite the competition number and position in the subject line when submitting by email or fax.
Email: hr@secfs.org
Fax: (204) 594-0499
---