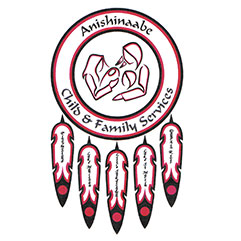 Position: Case Aide 
Agency: Anishinaabe Child & Family Services
Conditions: 1 Year Term 
Location: Winnipeg Outreach Office
Closing Date: 12 noon, April 10, 2019 
The Anishinaabe Child & Family Service Agency (ACFS) delivers mandated services and programs in a manner which will maintain and strengthen the individual, the family and the First Nations community with the context of aboriginal values and customs. The goal of our work is to protect our children, promote family wellness, and strengthen our community.
---
---
Anishinaabe Child & Family Services is seeking an Alternative Care Program Manager on a one year term position to work out of the Outreach Office at Unit 56 – 1313 Border Street, Winnipeg, Manitoba.
The Alternative Care Program Manager is responsible for the development and supervision of the Foster Care Unit and Support Program within the Agency. The Alternative Care Program Manager provides direct supervision, guidance and support to the Agency's Foster Care Workers, Support Program Liaison Worker, Family Support Workers and Foster Care Admin.
Specific Duties:
Ensures that the Agency is adhering to all Provincial Foster Care Regulations and Standards.
Assists in the recruitment and retention of new foster parent applicants, including specialized placements, customary kinship homes, emergency placements and places of safety.
Review of all foster home studies, annual reviews, variance of licenses.
Ensures that all of the foster homes managed and licensed, including Places of Safety are created and updated regularly on the Child & Family Services Information System (CFSIS).
Records and submits statistics to the Agency and Southern First Nations Network of Care as requested.
Provides on-going support and consultation to agency staff and foster parents as required.
Assists in conflict resolution between agency staff and foster parents as requested.
Networks with other agencies and organizations as required.
Is a member of the Agency's Special Needs Committee that meets on a monthly basis.
Monitors the Agency's Support Worker Program.
Qualifications / Requirements
Bachelor of Social Work (BSW) Degree and 5 years experience in Child Welfare.
Child Welfare case management experience.
Foster Care work experience.
Demonstrated experience in organizational leadership, service delivery and implementation of service programs.
Excellent time management and organizational skills.
Clear Criminal Record and Child Abuse Registry Check.
Ability to meet deadlines.
Ability to work both individually and within a team environment.
Must hold Valid Driver's License and have access to a reliable vehicle.
Fluent in Ojibway will be an asset.  
How To Apply
We thank all who apply, however, only those selected for interviews will be contacted.
---
PLEASE SUBMIT RESUME WITH COVER LETTER AND 3 REFERENCES TO:
---