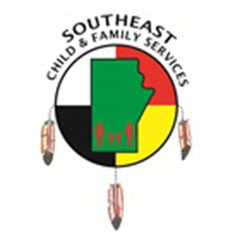 Position:  Administrative Assistant - Abuse Unit 
Agency: Southeast Child & Family Services
Competition No.: 2019-28
Classification: AY3: $39,335.31 – $44,962.47 
Conditions: Full-time, Permanent, Unionized
Department: Abuse Department
Location: 1410 Mountain Avenue SECFS Office
Closing Date: 4:00 p.m. on March 29, 2019
Preference will first be awarded to: Qualified Southeast community members, Aboriginal candidates (First Nations, Inuit or Metis) and qualified internal candidates meeting the position requirements. We thank all who apply, however, only those candidates selected for an interview will be contacted.
Forward your resume (with 3 references) and cover letter stating clearly how you meet the qualifications stated in this job posting.
Please cite the competition number and position in the subject line when submitting by email or fax.
Southeast Child & Family Services (SECFS) provides a full range of services under the CFS Act, CFS Authorities Act and the Adoptions Act, with the primary responsibility to provide culturally appropriate services to both on and off reserve families and children who have a legal and cultural-affiliation with the First Nation communities served by SECFS.
---
---
Reporting: The incumbant will take direction from the Director of the Abuse Unit.
Duties & Responsibilities
Serving as a confidential assistant to senior management;
Composing correspondence, reports, and recommendations;
Organizing meetings and preparing meeting materials; Arranging appointments, reviewing and sorting incoming mail and generally responding to routine matters;
Overseeing the maintenance of confidential files and all relevant parties associated with the organization;
Word processes and transcribes reports, letters, memos, CAC meeting agendas, and other documentation as required;
Record, process and distribute child abuse committee minutes ensuring accuracy and sign-off of same;
Maintain abuse filing system including opening and closing files;
Manages all live and archived records pertaining to vulnerable persons, including victims of Domestic Abuse and Child Abuse.
Maintain Excel database system including entering case list information, as well as for statistical usage;
Prepare and distribute year end child abuse statistical information;
Maintains the unit's attendance record;
Participate in or manage special projects as assigned.
Qualifications
An Administrative diploma from a recognized community college or a degree from a recognized university is required, or equivalent education or work experience;
Minimum of two (2) years in an administrative role within a Child and Family Services environment;
Advanced proficiency in a variety of computer applications (Word, Excel) in a network environment;
Prior working knowledge of CFSIS desired;
Demonstrated ability to work independently as well as part of a team;
Prior employment with high level of confidentiality or security clearance;
Excellent oral and written communication skills.
Satisfactory Criminal Records, Child Abuse, Adult Abuse Registry checks is a requirement of all SECFS employment positions.
How To Apply
We thank all who apply, however, only those selected for interviews will be contacted.
---
SUBMIT BY EMAIL OR FAX 
---