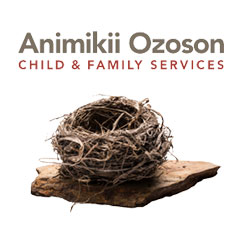 Position: Administrative Assistant - Term 
Agency: Animikii Ozoson Child & Family Services
Location: Winnipeg Office
Closing Date: March 25, 2019 @ 4:00pm
---
---
Animikii Ozoson Child & Family Services is seeking one Administrative Assistant on a 1 year term at the Winnipeg Office located at 313 Pacific Avenue.
Working as part of a team, reporting directly to the supervisor of the family service department, the incumbent will serve as the administrative assistant and provide administrative support.
Responsibilities/ Duties:
Maintain database tracking greens, file recordings, face to face, summaries, legal status, etc.
Maintain hard copy, electronic filing system and data bases as needed;
Create and modify documents using Microsoft Office; Microsoft Excel;
Work collaboratively with other team members;
Assisting case managers/supervisors in accurately maintaining and updating databases
Perform general clerical duties to include photocopying, faxing, mailing, and filing;
Ability to work independently to meet deadlines;
Attend meetings in order to record staff/team minutes ;
Maintain and distribute staff intake schedule;
Fax and track all service requests;
Distribute monthly case list to all case managers and supervisor;
Qualifications / Requirements
Strong organization skills with demonstrated ability to prioritize and manage a heavy workload
Excellent attention to detail including editing and proofreading written documentation
Proficient written communication skills including drafting correspondence and meeting minutes
Demonstrated initiative and ability to work independently within a busy office
Demonstrated ability to handle sensitive material in a confidential and professional manner
Strong interpersonal skills when working with the public as well as with professional staff
Excellent computer skills including advanced experience with Word, Excel, PowerPoint & Outlook
Experience with CFSIS, Microsoft Publisher, and/or similar database
Knowledge of, and ability to apply Indigenous approaches to working within a CFS agency
How To Apply
We thank all who apply, however, only those selected for interviews will be contacted.
---
PLEASE SUBMIT RESUME WITH COVER LETTER AND REFERENCES TO:
---