Position: In Home Family Support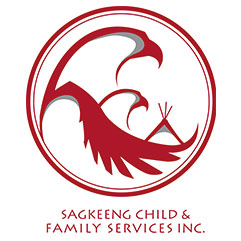 Agency: Sagkeeng Child & Family Services
Position Type: Casual
Immediate Supervisor: Assigned Supervisor
Location: Community/Winnipeg Office
Salary Range: Hourly Rate TBD
Application Deadline: On-going
Sagkeeng Child and Family Services Inc. is a First Nations CFS Agency who strives to recruit inspired, accountable, and driven individuals to join our team of professionals. In Home Family Support will work alongside prevention/protection families with a need for additional support, as a means to maintain the family unit. If you are an individual who is interested and committed in the preservation of the family unit, we want you to be a part of our team!
---
---
Responsibilities & General Duties 
Under the direction of the Direct Service staff/supervisors, In Home Family Supports shall work under the principle and philosophies of maintaining the family unit. The Agency through In Home Family Supports will provide assistance, mentorship and guidance to families of the community.Is accountable for the development, engagement and education of the implementation of Customary Care within SCFS and its community.
Develops a one to one relationship with families
Shows an understanding of others and their needs by demonstrating compassion and adjusting his/her style to fit the situation and people
Assists head of household in mentoring and disciplining children, assigns and schedules housekeeping chores to children according to their capabilities and encourages parents to take interest in children's schoolwork and assist them in establishing good study habits
Advises family in private home in dealing with problems, such as nutrition, cleanliness, and household utilities: Advises and assists family members in planning nutritious meals, purchasing and preparing foods, and utilizing commodities from surplus food programs
Take children to the doctor for medical appointments
Responsible for transporting children to and from activities
Provide positive role modelling for children
Time Management skills for parents and children (i.e. School, bedtime etc.)
Household chores (list/ chart of responsibilities/incentives)
Qualifications
Ability to work with children of all ages (0-17yrs).
Demonstrated ability to deal with high risk behaviors and infant care needs.
Strong leadership skills.
Valid class 5 driver's license and full insured vehicle with $1,000,000.00 coverage.
Qualified candidates will be required to undergo a criminal record check, child abuse registry check, and a prior contact check as a condition of employment.
Sagkeeng Community members and Indigenous candidates will be given preference and are encouraged to self-identify as being of Indigenous descent.
We thank all who apply, however, only those selected for interviews will be contacted.