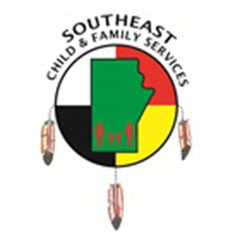 Position: Receptionist 
Agency: Southeast Child & Family Services
Competition No.: 2018-0265
Classification: AY2 – Qualified candidates salary range: $34,457.22 - $39,061.29 
Conditions: Full-time, Permanent, Unionized
Location: Winnipeg Office
Closing Date: 4:00 pm on January 7, 2018 
Southeast Child & Family Services (SECFS) provides a full range of services under the CFS Act, CFS Authorities Act and the Adoptions Act, with the primary responsibility to
provide culturally appropriate services to both on and off reserve families and children who have a legal and cultural-affiliation with the First Nation communities served by SECFS.
---
---
Duties & Responsibilities
The incumbent is responsible for providing administrative and clerical services. Providing these services in an effective and efficient manner will ensure that unit's operations are maintained. 
Carries out prescribed procedures for opening the office in the morning and closing it at day's end
Greeting the public; receives / screens visitors; assists visitors courteously and promptly; directs visitors as appropriate;
Answering telephone calls; Operating the switchboard by answering, screening, and forwarding calls to the appropriate parties, and recording/relaying messages from the answering service;
Processing daily mail; sort, process, and route incoming mail; maintain a log of all incoming and outgoing mail;
Perform clerical duties;
Schedule and confirm appointments ;
Maintain and update filing; label, copy and retrieve documents;
Word processing of reports, forms, correspondence, file recordings, minutes, data input, etc.;
Input, update and ensure the accuracy of data is recorded and in compliance with CFS regulations, Southern Authority and/or legislation;
Edits social work documentation; participates in process of updating social work forms;
Operates fax, photocopier, computer, shredder, etc.;
Order and maintain inventory of office supplies;
Assist with typing, filing, photocopying;
Other duties as assigned by management.
Qualifications
Essential Criteria
High school graduate;
Post-secondary education and/or training would be an asset;
Satisfactory Criminal Records Check, Prior Contact Check, Child Abuse, Adult Abuse Registry checks are a requirement of all SECFS positions;
Intermediate proficiency in computer programs: MS Word, Excel, Power Point and Outlook Express;
Knowledge of the CFSIS system would be a strong asset;
Demonstrated ability to work independently;
Strong interpersonal skills, oral and written ability.
Conditions of Employment
A valid driver's license is required.
Candidate must also be willing to travel to and work with the designated First Nation Community for the position;
Satisfactory Criminal Records Check, Child Abuse, Adult Abuse Registry checks is a requirement of all SECFS employment positions.
How To Apply
We thank all who apply, however, only those selected for interviews will be contacted.
---
SUBMIT BY EMAIL OR FAX
Forward your resume (with 3 references) and cover letter stating clearly how you meet the qualifications stated in this job posting. Please cite the competition number and position in the subject line when submitting by email or fax.
Email: tamara.cardinal@secfs.org
Fax: (204) 947-0009
---