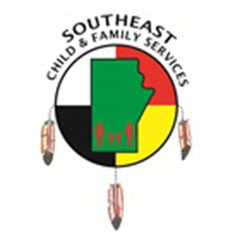 Position: File Clerk/ Office Administration Worker 
Agency: Southeast Child & Family Services
Competition No.: 2018-0264
Classification: AY2 – Qualified candidates salary range: $34,457.22 - $39,061.29 
Conditions: Full-time, Term, Unionized
Location: Winnipeg Office
Closing Date: 4:00 pm on January 4, 2018 
Southeast Child & Family Services (SECFS) provides a full range of services under the CFS Act, CFS Authorities Act and the Adoptions Act, with the primary responsibility to
provide culturally appropriate services to both on and off reserve families and children who have a legal and cultural-affiliation with the First Nation communities served by SECFS.
---
---
Duties & Responsibilities
Assists in maintaining and upkeep of Agency child in care and family filing system including assigning file numbers;
Assists in monitoring access to the file room;
Records movement of files;
Assists in maintaining file tracking system;
Photo copy files for outside collaterals such as Medical Examiner, Children's Advocate and lawyers as required;
Processes after hours reports each morning and distributes as required;
Reviews and distributes all fax copies received throughout the day;
Ensures the fax/photocopier is stocked and organized
Maintains mail box area ensuring names are up to date;
Acts as contact person for photocopier in terms of supplies and meter reading;
Compiles a weekly list of requested office supplies to be forwarded to finance purchasing clerk;
Verifies and distributes office supply purchases when received;
Covers for reception during breaks on a daily basis;
Performs the following reception duties when covering all day: transfer morning voicemails; answer phones; greet and direct visitors; open and lock up of office; log and distribute mail; bus ticket stock ordering and distribution; order courier service; update and maintain SECFS staff list; update reception duties binder; book boardrooms
Trains new receptionists upon hire.
Qualifications
Essential Criteria
Grade 12 Diploma or GED with at least one year of post-secondary training in the area of administration, plus one to two years of experience in the field of office filing duties and administration.
The incumbent must also possess strong computer skills.
Prior CFSIS experience.
Conditions of Employment
A valid driver's license is required.
Candidate must also be willing to travel to and work with the designated First Nation Community for the position;
Satisfactory Criminal Records Check, Child Abuse, Adult Abuse Registry checks is a requirement of all SECFS employment positions.
How To Apply
We thank all who apply, however, only those selected for interviews will be contacted.
---
SUBMIT BY EMAIL OR FAX
Forward your resume (with 3 references) and cover letter stating clearly how you meet the qualifications stated in this job posting. Please cite the competition number and position in the subject line when submitting by email or fax.
Email: tamara.cardinal@secfs.org
Fax: (204) 947-0009
---