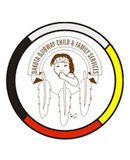 Position: CFS Worker   
Agency: Dakota Ojibway Child & Family Services
Location: Portage Urban Services Office  
Closing Date: January 4, 2019 @ 4:30 pm
Salary commensurate with education and experience. All applicants must submit with their application a current Criminal Record Check (with Vulnerable Section Query), Prior Check, and Child Abuse Registry Check. Interested parties should apply in writing including three written references to:
---
---
Qualifications/ Requirements: 
The position is responsible for providing a wide range of Child & Family Services.
B.S.W. , Post-secondary degree in a related field of study and/or Child & Family Services Diploma
Minimum of two years' experience in Child & Family Services providing mandated/voluntary services
Knowledge of the Manitoba Child & Family Services Act
Demonstrated knowledge of collateral services/community resources and how to access
Good time management and organizational skills
Have a valid driver's license, access to a vehicle and willing to travel
Excellent work record/history
Demonstrated knowledge and respect for the Ojibway culture and traditional philosophies
Ability to speak Ojibway a definite asset
We thank all who apply, however, only those selected for interviews will be contacted.
---
SUBMIT BY EMAIL OR FAX
Interested parties should apply in writing to:
Email: hr@docfs.org
Fax: (204) 834-2306
---