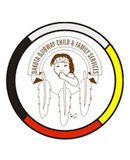 Position: Enhanced Resource Administrative Assistant  
Agency: Dakota Ojibway Child & Family Services
Location: TBA
Closing Date: October 22, 2018 @ 4:30 pm
Salary commensurate with education and experience. All applicants must submit with their application a current Criminal Record Check (with Vulnerable Section Query), Prior Check, and Child Abuse Registry Check. Interested parties should apply in writing including three written references to:
---
---
Qualifications/ Requirements: 
The position is responsible for the maintenance of the filing system in the reunification department, database and complete the required paperwork. Provides clerical support to the Enhanced Resource Team and Executive Director. Responsible to the Executive Director
Knowledge of the programs and services provided by DOCFS
Demonstrated knowledge of collateral services/community resources and how to access
Demonstrated effective time management, ability to prioritize work load to meet deadlines
Demonstrated experience in gather information, entry and monitor data collection
Able to produce various types of reports; written, tables, graphs and proposals.
Demonstrated proficiency with computer programs, such as Microsoft office applications, Publisher, PowerPoint, and database systems
Have a valid driver's license, access to a vehicle and willing to travel
Awareness and respect for the Dakota and Ojibway cultures and traditional philosophies. Ability to speak Dakota or Ojibway a definite assetB.S.W. , Post-secondary degree in a related field of study and/or Child & Family Services Diploma
We thank all who apply, however, only those selected for interviews will be contacted.
---
SUBMIT BY EMAIL OR FAX
Interested parties should apply in writing to:
Email: hr@docfs.org
Fax: (204) 834-2306
---