Position: Family Enhancement Wraparound Facilitator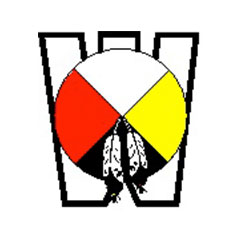 Agency: West Region CFS
Position Type: Full-Time   
Location: Winnipeg Sub-Office
Salary Range: Commensurate with experience and training and according to Provincial pay scale.
Application Deadline: October 18, 2018


WRCFS is a mandated First Nations Child and Family Services Agency responsible to provide a full range of services, including statutory services, voluntary services and prevention services to the children and families of its nine First Nations, residing on and off reserve. The purpose of the programs of WRCFS is to sustain, support, and enhance family and community life. The agency's mission is to work with our First Nations people to protect Aboriginal children, in keeping with our core values.
---
---
General Duties:
Coordinates individualized Wraparound services for targeted youth-in-care and their families.
Provides integrated case management using the wraparound process.
Assist targeted youth and their families to identify strengths/needs utilizing the Wraparound process.
Ability to collaborate with community resources and professionals in development of Individual Care Plans to provide social and emotional support to targeted youth.
Works with youth and family in the transition process and to graduate from the wraparound program.
Coordinates crisis management processes to ensure safety of targeted youth-in-care.
Participate in monthly team meetings with Wraparound Coordinator and Project Manager.
Submits required monthly and weekly data to Wraparound Coordinator to ensure documentation of Circle of Care Wraparound Program youth and family activities and to track progress.
Participates in scheduled training's as determined by Wraparound Coordinator and Project Manager.
Assists evaluator with data collection and Circle of Care Wraparound Program evaluation process.
Carries out all of the other activities as identified in the work plan or that are identified throughout the project
Qualifications
BSW or related field required with minimum of two years direct experience working with Aboriginal children, youth and their families.
Must have excellent report writing, organizational, time management, and communication skills.
Must have excellent interpersonal skills.
Must be able to work as part of a team.
Knowledge of and appreciation for Ojibway culture and aspirations are essential.
The ability to speak Ojibway will be considered a definite asset.
Must have experience in crisis management and working with high-risk youth and families.
Must be proficient using Microsoft Office, i.e. Word, Power point, Outlook, etc.
The successful applicant must provide WRCFS with a current Criminal Record Check that includes a Vulnerable Sector Search, Child Abuse Registry check, Prior Contact check and Driver's Abstract prior to commencement of employment
Travel is required
A valid driver's license and access to means of reliable transportation for work is a condition of employment
How To Apply
We thank all who apply, however, only those selected for interviews will be contacted.
---
SUBMIT RESUME AND COVER LETTER BY FAX
ATTN: Linda Dano-Chartrand
Fax: (204) 985-4079
---