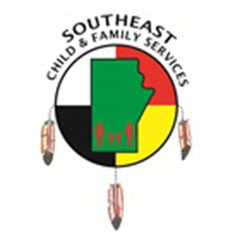 Position: Director of Finance  
Agency: Southeast Child & Family Services
Competition No.: 2018-0228
Classification: D.O.Q
Conditions: Full-time, Permanent 
Location: 360 Broadway Ave., Winnipeg, MB 
Closing Date: July 30, 2018 
Forward your CV (with 3 references) and cover letter stating clearly how you meet the qualifications stated in this job posting. Please cite the competition number and position in the subject line when submitting by email or fax.
Southeast Child & Family Services (SECFS) provides a full range of services under the CFS Act, CFS Authorities Act and the Adoptions Act, with the primary responsibility to
provide culturally appropriate services to both on and off reserve families and children who have a legal and cultural-affiliation with the First Nation communities served by SECFS.
---
---
Qualifications/ Requirements: 
Financial Accounting and Reporting
Develop and maintain timely and accurate financial statements and reports that are appropriate for the users and in accordance with generally accepted accounting principles (GAAP);
Develop, implement, and ensure compliance with internal financial and accounting policies and procedures;
Ensure that all statutory requirements of the organization are met;
Prepare all supporting information for the annual audit;
Document and maintain complete and accurate supporting information for all financial transactions;
Develop and maintain financial accounting systems for cash management, A/P, A/R, credit control;
Develop and implement policies and procedures to ensure that personnel and financial information is secure and stored in compliance with current legislation;
Assist the Executive Director with financial reporting as required at Board meetings and the Annual General Meeting.
Oversee all payroll functions to ensure that employees are paid in a timely and accurate manner
Process and submit statutory and benefits remittances on time
Establish guidelines for budget and forecast preparation, and prepare the annual budget in consultation with the Executive Director;
Assist Program Directors and Supervisors with the preparation of budgets for funding applications.
Assist with the annual strategic service planning (SSP).
Maintain financial records for each project in a manner that facilitates management reports;
Ensure that accurate and timely financial statements are prepared in accordance with contract agreements with funders;
Provide accurate and timely reporting on the financial activity of individual projects.
Evaluate the need for new technology to meet the organization's financial data processing, control, and reporting requirements;
Advise on appropriate technology that meets the organization's information requirements and financial resources.
Monitor risk management policies and procedures to ensure that program and organizational risks are minimized;
Advise the organization's leadership on appropriate insurance coverage for the organization and the Board of Directors;
Maximize income where possible and appropriate;
Negotiate with financial institutions for lines of credit or other financial services as required
Office Administration
Staff Management
Conditions of Employment
CPA/CGA designation is acceptable; CAFM designation is preferred;
5+ years of senior management accounting experience.
Knowledge of generally accepted accounting principles;
Knowledge of provincial legislation on Employment Standards, Occupational Health and Safety, and Human Rights;
Knowledge of the Child and Family Services (CFS) sector and legislation;
Fluent in the Ojibwe language or has the ability to understand would be an asset;
Possesses a strong knowledge of the Anishinaabe culture and issues affecting our children, families and communities; obtained prior cultural awareness and/or sensitivity training.
Proficiency in Accounting (ACC-PAC), Word processing (MS Word), Spreadsheets (Excel), E-mail (Outlook) and Internet
Required to work flexible hours in response to crisis or agency need with the unrestricted ability to travel as required;
May be required to work some overtime hours to attend meetings of the Board and during specific periods of the accounting cycle such as the annual audit;
Possesses a valid class 5 driver's license and have access to a personal vehicle;
Ability to travel to within First Nations communities that SECFS services;
Must provide clear criminal records check, adult abuse and child abuse checks and a clear driver's abstract.
How To Apply
We thank all who apply, however, only those selected for interviews will be contacted.
---
SUBMIT BY EMAIL OR FAX
Forward your resume (with 3 references) and cover letter stating clearly how you meet the qualifications stated in this job posting. Please cite the competition number and position in the subject line when submitting by email or fax.
Email: tamara.cardinal@secfs.org
Fax: (204) 947-0009
---