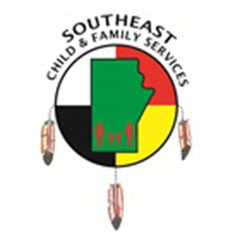 Position: Cultural Assistant
Agency: Southeast Child & Family Services
Competition No.: 2018-0212
Classification: $44,122.05 - $50,279.04
Conditions: Full-time, Non-Unionized
Department: Cultural Department  
Location: 360 Broadway Ave, Winnipeg, MB (and various community locations)
Closing Date: 4:00 pm, May 11, 2018 
Southeast Child & Family Services (SECFS) provides a full range of services under the CFS Act, CFS Authorities Act and the Adoptions Act, with the primary responsibility to provide culturally appropriate services to both on and off reserve families and children who have a legal and cultural-affiliation with the First Nation communities served by SECFS.
---
---
Duties & Responsibilities
Clerical
Answering telephone calls;
Processing unit daily mail; sort, process, and route incoming mail; maintain a log of all incoming and outgoing mail;
Perform clerical duties;
Schedule and confirm appointments ;
Maintain and update filing; label, copy and retrieve documents;
Word processing of reports, forms, correspondence, etc.;
Processing of invoices for third party service providers;
Operates fax, photocopier, computer, shredder, etc.;
Assist with typing, filing, photocopying;
Maintains the unit's attendance record;
Cultural
Liaison with Elders and Cultural supports;
Willing to attend Anishinaabe ceremonies or cultural activities;
Assist in transportation of children and youth to cultural activities;
Order and maintain inventory of office and cultural supplies;
Assist in the program development and delivery;
Other duties as assigned by the Cultural Coordinator.
Qualifications
Must be legally entitled to work in Canada;
Position requires candidate to be able to work within Winnipeg and surrounding areas and travel to the communities SECFS services.
Must possess a class 5 driver's license and vehicle.
Have or be willing to obtain a class 4 driver's license.
Intermediate proficiency in MS Word, Excel, and Outlook Express.
Demonstrated ability to work independently as well as part of a team.
Have excellent oral and written communication skills.
Knowledge of the Anishinaabe culture, worldview and traditions.
Conditions of Employment
Satisfactory Criminal Records Check, Child Abuse, Adult Abuse Registry checks is a requirement of all SECFS employment positions.
How To Apply
We thank all who apply, however, only those selected for interviews will be contacted.
---
SUBMIT BY EMAIL OR FAX
Forward your resume (with 3 references) and cover letter stating clearly how you meet the qualifications stated in this job posting. Please cite the competition number and position in the subject line when submitting by email or fax.
Email: tamara.cardinal@secfs.org
Fax: (204) 947-0009
---