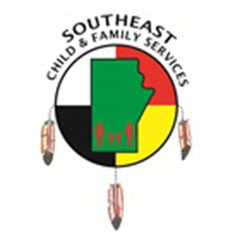 Position: Direct Service Worker 
Agency: Southeast Child & Family Services
Competition No.: 2018-0214
Classification: SP4 – Qualified candidates salary range: $53,604.18 - $74,340.63 
Conditions: Full-time, Unionized, One-Year Term Contract 
Department: Little Grand Rapids, City Unit
Location: 1410 Mountain Avenue, Winnipeg, MB
Closing Date: 4:00 pm, April 27, 2018 
Southeast Child & Family Services (SECFS) provides a full range of services under the CFS Act, CFS Authorities Act and the Adoptions Act, with the primary responsibility to
provide culturally appropriate services to both on and off reserve families and children who have a legal and cultural-affiliation with the First Nation communities served by SECFS.
---
---
Duties & Responsibilities
Recruits, screens and assesses foster home applicants
Manages and supervises a caseload of foster families
Assesses children and foster families regarding their level of functioning; compatibility, need for support and required resources/services within the assigned community
Assists in developing a service plan for children requiring foster care resources in conjunction with the case worker
Supervises the foster family in accordance with the child specific case plan in conjunction with the child protection social worker
Provides counseling and crisis intervention services for foster families within the assigned community;
Receives and assesses requests for placements
Directs and co-ordinates placement and discharge of children into and from placement resources on both a planned and crisis basis;
Facilitates communication, including problem-solving, between foster parents and the Agency and advocates for foster parents, when necessary
Completes foster home reviews and makes recommendation for approval and further use, development, suspension or closure of foster home
Completes foster home studies using a range of casework intervention to counsel out unsuccessful applicants
Participates in following up recommendations where inappropriate case and/or discipline of foster children is concerned
Develops, provides and/or facilitates an orientation program for potential foster family
Assists foster parents to successfully terminate and conclude their fostering career
Interprets and instructs foster parents on Agency policy and procedures
Other duties pertaining to the alternate care department as assigned
Qualifications
Essential Criteria
Bachelor of Social Work or a post-secondary degree in the Social Sciences preferred; Other acceptable combinations of related education/work may be considered;
Minimum of two (2) years of Child Welfare experience in front line case management dealing with children and families; preference with foster care work background;
Experience conducting investigations including gathering and analyzing information to implement appropriate action;
Knowledge of The Child and Family Services Act, The Authorities Act and The Adoption Act; thorough knowledge of the governing and delivery of child protection programming in Manitoba; demonstrated awareness of aboriginal child welfare practices; and a working knowledge of First Nations history, colonization;
Demonstrated skills in areas of: crisis intervention, child protection investigations and the ability to assess high risk situations to determine appropriate response times as per standards.
Knowledge of substance abuse, family violence, child abuse/neglect and community resources;
Exceptional interpersonal skills with the ability to work within a team environment and independently;
Ability to organize, prioritize and work effectively to meet tight deadlines;
Ability to deal with grief and loss issues;
Ability to de-escalate conflict and provide resolution;
Excellent verbal communication skills;
Strong written communication skills and ability to pay attention to detail when preparing documents and comprehensive reports;
Proficient with computer programs such as Microsoft Word; CFSIS, IM and SDM.
Eligible internal candidates must be able to demonstrate strong competencies in all areas of case management and be up to date with their own case notes and visitation
Conditions of Employment
A valid driver's license is required.
Candidate must also be willing to travel to and work with the designated First Nation Community for the position;
Satisfactory Criminal Records Check, Child Abuse, Adult Abuse Registry checks is a requirement of all SECFS employment positions.
How To Apply
We thank all who apply, however, only those selected for interviews will be contacted.
---
SUBMIT BY EMAIL OR FAX
Forward your resume (with 3 references) and cover letter stating clearly how you meet the qualifications stated in this job posting. Please cite the competition number and position in the subject line when submitting by email or fax.
Email: tamara.cardinal@secfs.org
Fax: (204) 947-0009
---