Position: Direct Service Supervisor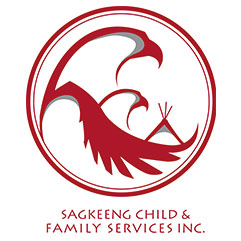 Agency: Sagkeeng Child & Family Services
Position Type: Permanent Full-time
Location: Sagkeeng Office
Salary Range: In accordance with the Provincial Salary Scale
Application Deadline: Sunday, March 18, 2018
Agency Benefits: Complete and comprehensive benefits plan
Under a new Management Team, Sagkeeng Child and Family Services is a First Nations CFS Agency who strives to recruit inspired, accountable, and driven individuals to join our diverse talented team of professionals. If you are an individual that is looking to commit and be a part of our progressive environment, we want you to be a part of our team!
---
---
General Duties
Oversees the day to day operation of the unit including the supervision and discipline of all Direct Service Workers that may be assigned within the team.
Ensures that an initial plan including goals of service, time frames and review dates are documented and on file. This must be completed within thirty (30) days of case assignment.
Provides regular coaching, supervision and direction on all cases.
Completes case management forms and places in case management binder.
Reviews and screens special rate requests before submitting them to the agency Special Rate Committee.
Ensures Direct Service Workers adhere to Provincial standards of monthly CIC face to face contacts and required forms are completed and entered on CFSIS in a timely basis.
Ensures quarterly reviews (90) day reviews are completed and placed on files.
Maintains and updates monthly Supervision on CFSIS and attaches hard copies as required.
Reviews case management binder monthly to ensure that actions, plans, visits and file recordings are completed.
Ensures all services provided are in compliance with Provincial standards, regulations and the Child and Family Services Act of Manitoba.
Ensures all the services provided reflect the values, traditions and customs of the community.
All Supervisors must perform On-Call duties consisting of a 7 day rotation.
Qualifications
BSW degree preferred; or Post-secondary degree in Social Sciences acceptable. Other acceptable combinations of education and related experience may be considered.
Minimum five (5) years of experience working directly in the child welfare profession;
Minimum three (3) years of direct Supervisory experience within Child Welfare.
Must have extensive experience with all Special Needs Assessments.
Must have extensive experience with all IRAP Requests.
Must have extensive experience with the Extension of Care Process.
Must have extensive experience with Transitional/ Age of Majority Planning.
Proven ability in implementation of service programs and delivery.
Excellent interpersonal, verbal, written and organizational skills.
Strong analytical, assessment, problem solving and treatment planning skills.
Able to navigate the Provincial CFS Data Base system.
Must have a valid class five driver's license, a reliable vehicle and auto-loss of use.
Able to speak and/or understand the Ojibway language is considered a definite asset.
How To Apply
We thank all who apply, however, only those selected for interviews will be contacted.
Qualified candidates will be required to undergo a criminal record check, child abuse registry check, and a prior contact check as a condition of employment. Sagkeeng Community members and Indigenous candidates will be given preference and are encouraged to self-identify as being of Indigenous descent.
---
SUBMIT BY EMAIL OR FAX
Email: emplopyment@sagkeengcfs.org
Fax: (204) 949 1669; (204) 367 8510
---