Position: Resource & Support Services Admin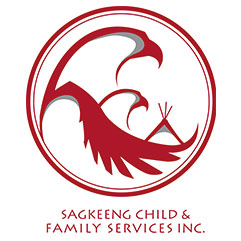 Agency: Sagkeeng Child & Family Services
Position Type: Permanent Full-time
Location: Winnipeg Office
Salary Range: In accordance with the Provincial Salary Scale
Application Deadline: Sunday, February 25, 2018 
Agency Benefits: Complete and comprehensive benefits plan
Under a new Management Team, Sagkeeng Child and Family Services is a First Nations CFS Agency who strives to recruit inspired, accountable, and driven individuals to join our diverse talented team of professionals. If you are an individual that is looking to commit and be a part of our progressive environment, we want you to be a part of our team!
---
---
General Duties
The Office Administrative Assistant performs a variety of administrative and clerical duties. The Office Administrative Assistant also provides support to Managers and staff, assists with daily office needs and manages the Agency's administrative activities. Other duties include, but not limited to: 
Maintains computer and manual filing systems. 
Handles sensitive information in a confidential manner. 
Resolves office administrative issues. 
Performs general clerical duties to include, but not limited to: photocopying, faxing, mail distribution and filing.
Creates and modifies various documents using Microsoft Office.
Answers phones promptly and uses good judgment to prioritize the distribution of messages in a timely manner.
Performs all other related duties as assigned.
Qualifications
Minimum grade twelve diploma; preferred certification or diploma in Office Administration.
One (1) year of experience directly in the social services/child care profession is preferred.
Excellent interpersonal, verbal, written and organizational skills.
Excellent problem solving, decision-making and interpersonal skills.
Demonstrated ability to work as part of a team.
The ability to speak and/or understand the Ojibway language is considered a definite asset.
How To Apply
We thank all who apply, however, only those selected for interviews will be contacted.
---
SUBMIT BY EMAIL OR FAX
Email: emplopyment@sagkeengcfs.org
Fax: (204) 949 1669; (204) 367 8510
---