Position: After Hours Program - Casual Worker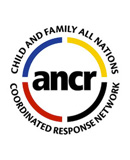 Agency: Child & Family All Nations Coordinated Response Network
Position Type: After Hours Program - Evenings, Weekends & Overnights 
Location: 835 Portage Ave. 
Salary Range: $54,019 - $74,899
Application Deadline: Friday, December 29, 2017 


Preference will be given to Aboriginal candidates. Applicants are encouraged to self declare. An eligibility list may be created for similar positions and will remain in effect for 6 months. Testing may form a part of the screening and selection process. We seek diversity in our workplace
---
---
General Duties:
After Hours Workers are responsible for providing crisis intervention, assessment, child protection and after hours emergency services.
Assessing requests for service with reference to risk, functioning and services needs.
Providing immediate crisis intervention and conducting child protection investigations.
Apprehending children at risk and placing in appropriate and or available settings.
Supervising and physically caring for children awaiting placement.
Referring and providing information to professional and community resources.
Completing all required written documentation.
Qualifications:
Bachelor of Social Work or equivalent education and experience.
Minimum 2 years experience in a family services environment, Child and Family Services protection experience an asset.
Knowledge of and experience with the CFS Intake Module (IM) required
Knowledge of substance abuse, family violence, child abuse/neglect and community resources is required.
Demonstrated skills in areas of crisis intervention, abuse investigations and assessing high risk situations which require immediate response.
Knowledge and understanding of multicultural issues and demonstrated skill working cross culturally.
Excellent organizational, computer, oral and written communication skills with a demonstrated ability to work effectively under pressure and in a team environment.
The core competencies for this position include: communication, cultural competence, customer/client focus, decision-making, collaboration, organizational ability, and stress tolerance..
Conditions of Employment
A valid driver's license and a vehicle with $2,000,000 liability insurance is a requirement of this position.
A satisfactory criminal records check, prior contact check and a check of the Child Abuse Registry is a requirement of all ANCR employment positions. Applicants must be legally entitled to work in Canada.
How To Apply
We thank all who apply, however, only those selected for interviews will be contacted.
---
SUBMIT BY EMAIL OR FAX
Email: stefani.allan@gov.mb.ca
Fax: (204) 944-4182
---