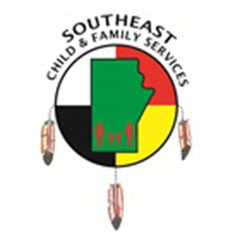 Position: Community Supervisor
Agency: Southeast Child & Family Services
Competition No.: 2017–0169
Conditions: Full-time, Term Position
Department: Bloodvein F.N. Community
Location: Bloodvein Community CFS Office
Closing Date: 4:00 p.m. on October 5, 2017
Preference will first be awarded to: Qualified Southeast community members and/or internal Aboriginal candidates (First Nations, Inuit or Metis) meeting the position requirements. We thank all who apply, however, only those candidates selected for an interview will be contacted.
Forward your resume (with 3 references) and cover letter stating clearly how you meet the qualifications stated in this job posting.
Please cite the competition number and position in the subject line when submitting by email or fax.
Southeast Child & Family Services (SECFS) provides a full range of services under the CFS Act, CFS Authorities Act and the Adoptions Act, with the primary responsibility to provide culturally appropriate services to both on and off reserve families and children who have a legal and cultural-affiliation with the First Nation communities served by SECFS.
---
---
We thank all who apply, however, only those selected for interviews will be contacted.
SUBMIT BY FAX | PLEASE REVIEW MANDATORY ATTACHMENTS BEFORE SUBMITTING
Contact: Garnet Sinclair
Fax: (204) 395-2476