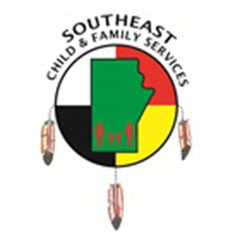 Position: Community Family Enhancement Worker
Agency: Southeast Child & Family Services
Competition No.: 2017–0166
Classification: Qualified candidates salary range: $44,560.53 – $49,365.54
Conditions: Full-time, Term
Department: Bloodvein Community
Reporting: Directly reports to the Community Unit Supervisor
Location: Little Grand Rapids First Nation CFS Office
Closing Date: 4:00 p.m. on October 27, 2017
Preference will first be awarded to: Qualified Southeast community members and/or internal Aboriginal candidates (First Nations, Inuit or Metis) meeting the position requirements. We thank all who apply, however, only those candidates selected for an interview will be contacted.
Forward your resume (with 3 references) and cover letter stating clearly how you meet the qualifications stated in this job posting.
Please cite the competition number and position in the subject line when submitting by email or fax.
Southeast Child & Family Services (SECFS) provides a full range of services under the CFS Act, CFS Authorities Act and the Adoptions Act, with the primary responsibility to
provide culturally appropriate services to both on and off reserve families and children who have a legal and cultural-affiliation with the First Nation communities served by SECFS.
---
---
The incumbent will be part of the agency management team and will be responsible for the supervision, guidance and direction for case management within the community CFS office.
Duties & Responsibilities
Under the supervision of the Community Supervisor, the Family Enhancement Worker (FEW) is responsible for gathering information and assessing family functioning issues. The FEW will develop and implement intervention plans within program guidelines and provide referrals, support, guidance and problem solving to families to address issues related to family functioning and mitigate the risk to children. The FEW will assess the success of the intervention and determine new goals and/or follow-up goals. The FEW will follow up with families three
Responsibilities:
Assessment
Intervention Planning
Intervention
Follow up
Education & Training
Work experience in Child and Family Services with demonstrated knowledge of child development, family centered service, early intervention, family support and community-based services
Bachelor of Social Work (BSW) or related undergraduate degree in Human Services (preferred)
Ability to converse fluently in Ojibwe (preferred)
Knowledge & Experience
Excellent assessment, intervention and writing skills;
Knowledge of the Child and Family Services Act and provincial standards;
Understanding of child development theory and practice;
Knowledge of available resources within the community (formal and informal);
Knowledge of Family Systems theory;
Working knowledge of child abuse;
Ability to use a variety of computer applications such as Microsoft Word, Excel and data base systems;
Understanding or working knowledge of CFSIS, IMs, SDMs (preferred).
Conditions of Employment
Must pass a criminal records check, child abuse registry check and prior contact check;
Cannot be active on a protection case;
Must maintain absolute confidentiality in accordance with agency requirements;
Varied amounts of travel required within this position;
Must have a valid Manitoba driver's license;
Other duties related to the position may be assigned.
How To Apply
We thank all who apply, however, only those selected for interviews will be contacted.
---
SUBMIT BY EMAIL OR FAX
PLEASE REVIEW MANDATORY ATTACHMENTS BEFORE SUBMITTING
Email: tamara.cardinal@secfs.org
Fax: (204) 947-0009
---
APPLY ONLINE