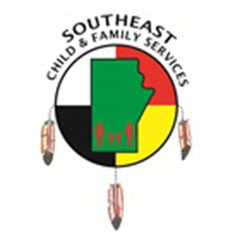 Position: Community Supervisor
Agency: Southeast Child & Family Services
Position Type: Full Time, Term (position with possibility for extension)
Location: Little Grand Rapids First Nation CFS Office
Salary Range: $61,880.49 – $84,005.45
Application Deadline: August 8, 2017 | 4pm
Preference will first be awarded to: Qualified Southeast community members and/or internal Aboriginal candidates (First Nations, Inuit or Metis) meeting the position requirements. We thank all who apply, however, only those candidates selected for an interview will be contacted.
Forward your resume (with 3 references) and cover letter stating clearly how you meet the qualifications stated in this job posting. Please cite the competition number and position
in the subject line when submitting by email or fax.
Southeast Child & Family Services (SECFS) provides a full range of services under the CFS Act, CFS Authorities Act and the Adoptions Act, with the primary responsibility to
provide culturally appropriate services to both on and off reserve families and children who have a legal and cultural-affiliation with the First Nation communities served by SECFS.
---
---
The incumbent will be part of the agency management team and will be responsible for the supervision, guidance and direction for case management within the community CFS office.
General Duties (not limited to)
Provide protection and prevention services to the children and families of the designated First Nations community;
Knowledge of Child and Family Services Information System (CFSIS) and Intake Module (IM);
Willing to carry family protection and children-in-care caseload;
Able to handle and intervene in crisis situations in an appropriate manner;
Able to establish and maintain partnerships with community resources for the clients and team;
Willing to participate in agency events and training as required;
Able to problem solve and be creative with addressing matters that arise;
Some flexibility with hours may be required.
Qualifications
Bachelor of Social Work degree or equivalent combination of education and experience.
A minimum of five (5) years' experience in child welfare.
A minimum two (2) years supervisory experience.
Ability to speak a First Nations Language (Ojibwe preferred), will be considered an asset.
Knowledge of the culture and community receiving service from the agency.
Demonstrated experience within the following areas:
a) Must have a strong working knowledge of The Child and Family Services Act and Regulations, The Authorities Act and The Adoption Act and an awareness
of aboriginal child welfare practices. Thorough knowledge of the governing and delivery of child protection programming in Manitoba. Prior child welfare
experience in front line case management dealing with children and families.
b) The ability to mentor and advise staff with challenging caseloads; to gain cooperation of others in a rapidly changing environment; Demonstrated skills in
areas of crisis intervention, child protection investigations (including gathering and analyzing information to implement appropriate action) and assessing
high risk situations to determine appropriate response times as per standards.
c) Experience in Intake, Child Protection, Family Enhancement, and Family Service delivery.
d) Excellent communication, organizational, problem solving, evaluation and assessment skills.
e) Knowledge of substance abuse, family violence, child abuse/neglect and community resources.
f) Strong interpersonal and communication skills, as well as excellent organizational skills
g) Ability to deal with grief and loss issues; and to de-escalate conflict and provide resolution.
h) Strong written communication skills and ability to pay attention to detail when preparing documents and comprehensive reports.
i) Intermediate knowledge with computer programs such as Microsoft Word, Excel and Outlook.
j) IM, SDM process and CFSIS experience is essential.
Conditions of Employment
Valid class five driver's licence, reliable vehicle and auto-loss of use.
Satisfactory Criminal Records Check, Prior Contact, Child Abuse, Adult Abuse Registry checks are a requirement of all SECFS positions.
Candidate must also be willing to travel to and work within the designated First Nations community.
Must be available to work after hours and weekends upon request.
---
We thank all who apply, however, only those selected for interviews will be contacted.